Roman Messer feat. Christina Novelli - Frozen (The Remixes) (2014)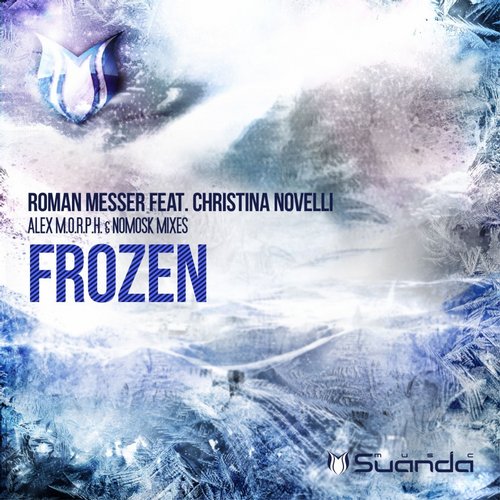 Release Info:
Artist: Roman Messer feat. Christina Novelli
Title Frozen (The Remixes)
Style: Trance / Chill out
Record Label: Suanda Music
Catalog #: SND022
Release Date: 3th March, 2014 (Beatport Exclusive)
Source: WEB
Release Quality: 320 kbps / 44,100 Hz / Full Stereo
Total Size: _ MB

Tracklist:

1. Frozen (Alex M.O.R.P.H. Remix)
2. Frozen (NoMosk Chillout Remix)

Preview:






---
DOWNLOAD -SolidFile's
DOWNLOAD -Zippyshare
---
Release Description:
"Remixes for Roman Messer's successful single with Christina Novelli, "Frozen", have arrived! First up is the German superstar Alex M.O.R.P.H., turning "Frozen" into a driving, high-bpm work of real trance. Playing with Christina's vocals and parts of the original mix skillfully, Alex created a fine example of uplifting trance with his own trademark, easily recognizable sound - undoubtedly a great pick for any uplifting set. On the contrary, the second remix in the package, coming
from NoMosk who frequents Suanda Music, is something pleasantly unexpected - a stripped down, chilled version of the original, with soft slow motion beats, tender strings and an emphasis on Christina's soothing vocals. Enjoy this high-contrast duo of the remixes and get ready for more "Frozen" in the future!"