Dash Berlin - #Musicislife Deluxe (Sampler 2) (2013)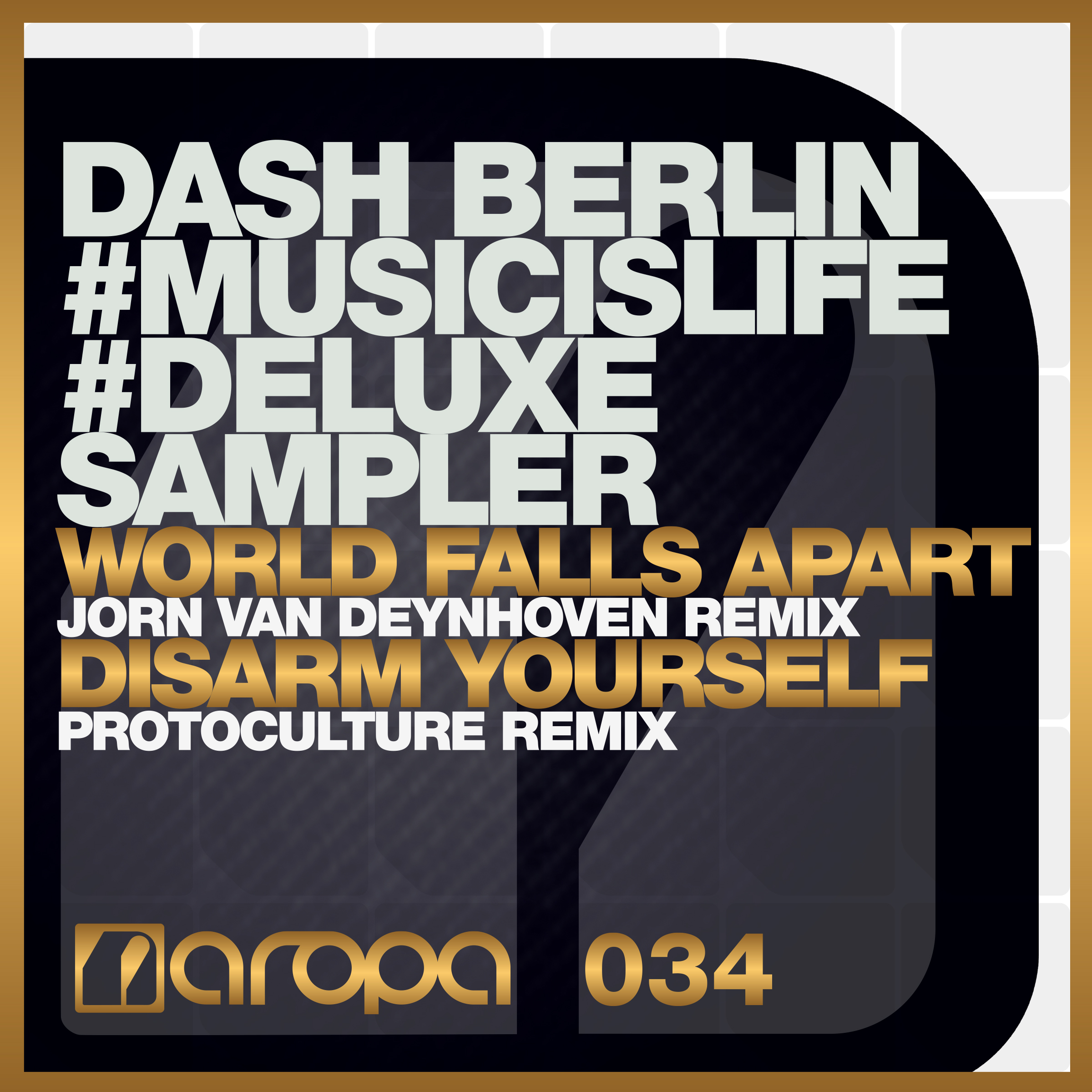 Release Info:
Artist: Dash Berlin
Title: #Musicislife Deluxe (Sampler 2)
Style: Trance / Progressive
Record Label: Aropa Records | Armada Music
Catalog #: AROPA034
Release Date: 16th September, 2013 (Beatport Exclusive)
Source: WEB
Release Quality: 320 kbps / 44,100 Hz / Full Stereo
Total Size: _ MB

Tracklist:

1. Dash Berlin feat. Emma Hewitt - Disarm Yourself (Protoculture Remix)
2. Dash Berlin feat. Jonathan Mendelsohn - World Falls Apart (Jorn van Deynhoven Remix)

Preview:





---

Link:

DOWNLOAD - Zippyshare


---

Release Description:
This summer, Dash Berlin had the beating hearts of EDM lovers racing once again. Announcing the official #musicislife #deluxe album, including 2 sparkling new originals and 7 remixes, fans eagerly awaited this new spark of their favourite album. And here it is. As a second introduction to its enrapturing remixes, here's the remix magic of Jorn van Deynhoven and Protoculture in sampler 002!

'Disarm Yourself', the official follow-up to the award-winning 'Waiting', never loses its charm. If not for Emma Hewitt's enchanting vocals, then it's the warm melody that takes over. For the #deluxe album of #musicislife, Dash Berlin invited the undeniable talent of Protoculture for remix duties. And so, he delivers. A smooth, warm-flowing prog interpretation is now moving across the globe.

Another jewel, part of the #deluxe album, is the Jorn van Deynhoven remix of Jonathan Mendelsohn collab 'World Falls Apart'. This one never loses its charm, especially not when given the van Deynhoven treatment, giving it a big-room stir like never before. Expect to meet this one on the dance floor soon, and you'd best be moving when you do!
Сообщение отредактировал Scatchers: 16 сентября 2013 - 21:30