Dash Berlin - #Musicislife Deluxe (Sampler 1) (2013)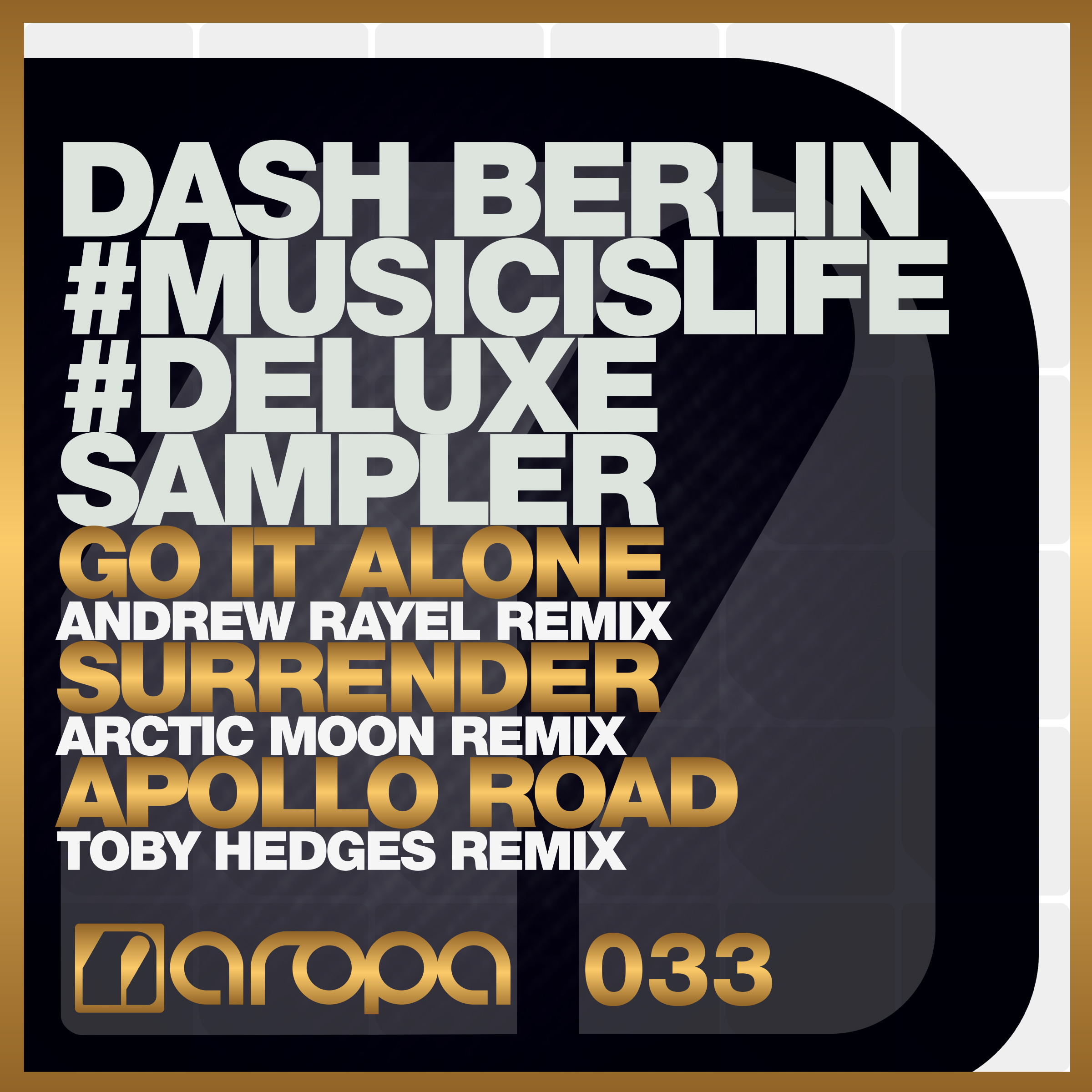 Release Info:
Artist: Dash Berlin
Title: #Musicislife Deluxe (Sampler 1)
Style: Trance
Record Label: Aropa Records | Armada Music
Catalog #: AROPA033
Release Date: 2th September, 2013 (Beatport Exclusive)
Source: WEB
Release Quality: 320 kbps / 44,100 Hz / Full Stereo
Total Size: _ MB

Tracklist:

1. Dash Berlin feat. Sarah Howells - Go It Alone (Andrew Rayel Remix)
2. Dash Berlin with ATB - Apollo Road (Toby Hedges Remix)
3. Dash Berlin feat. Shanokee - Surrender (Arctic Moon Remix)


Preview:




---
Link:

DOWNLOAD -Zippyshare
---

Release Description:
This summer, Dash Berlin had the beating hearts of EDM lovers racing once again. Announcing the official #musicislife #deluxe album, including 2 sparkling new originals and 7 remixes, fans eagerly awaited this new spark of their favourite album. And here it is. For an introduction to its remixes, this sampler brings the talents of Andrew Rayel, Arctic Moon and Toby Hedges.

Lovers beat-ballad 'Go It Alone' feat. Sarah Howells was given the Andrew Rayel treatment. One of today's most requested remixers, he powers it up and makes the sweet sounds explode with trance energy.

UK's Toby Hedges, a name to remember, gives Dash' collab with ATB, 'Apollo Road', a proggy fix. Melody and beat melt into one. Last but not least, Arctic Moon is there to please the fans of uplifting. With a synth-driven remix of 'Surrender' feat. Shanokee, he makes us lon g for it to hear this one on the dance floor, soon.
Сообщение отредактировал Scatchers: 06 сентября 2013 - 17:01