VA - Universal Religion Chapter 7 (Mixed By Armin van Buuren) (2013)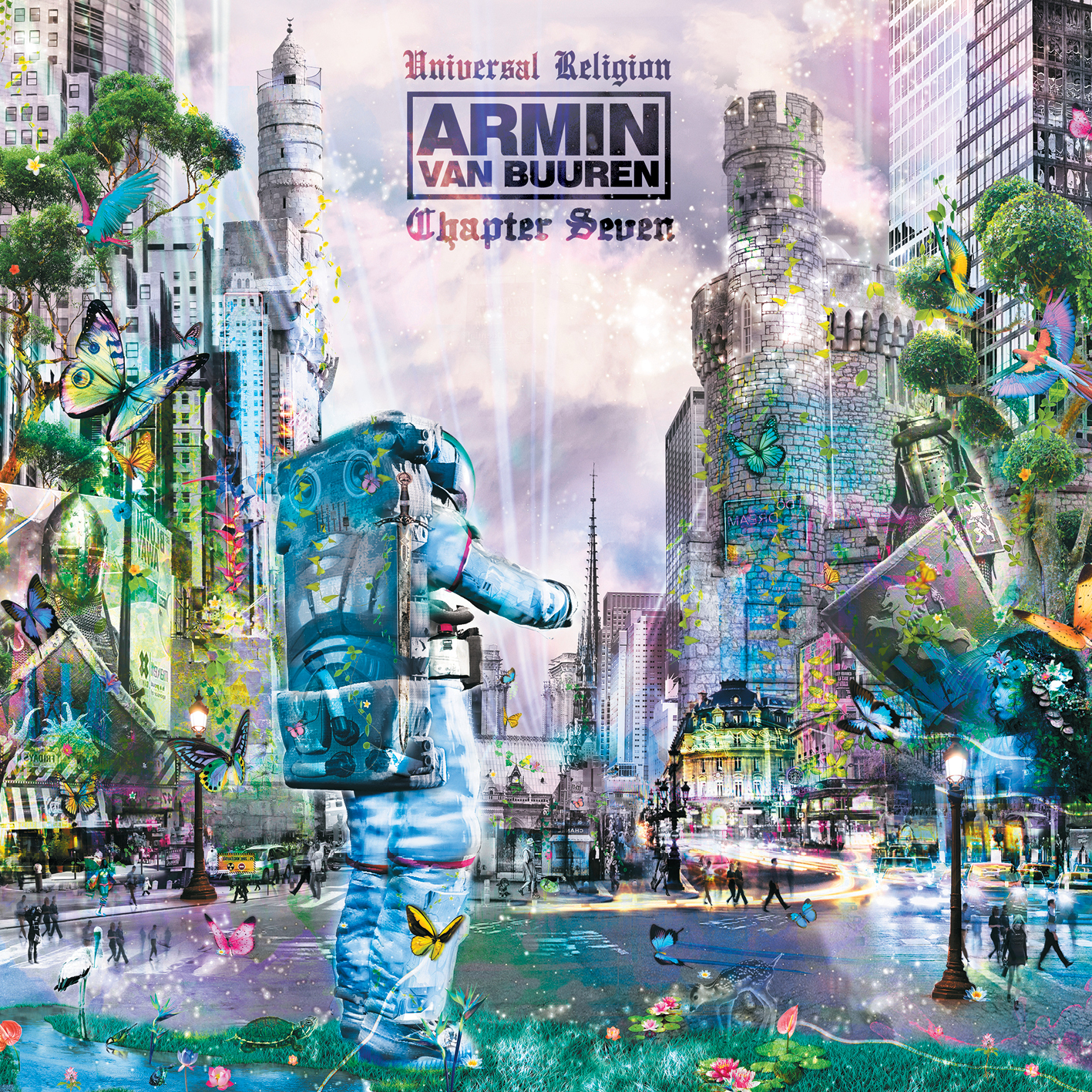 Release Info:
Artist: VA
Title: Universal Religion Chapter 7 (Mixed By Armin van Buuren) (2CD)
Style: Trance / Progressive / House
Record Label: Armada Music
Catalog #: ARMA367
Release Date: 13th September, 2013
Source: WEB
Release Quality: VBR-320 kbps / 44,100 Hz / Full Stereo
Total Size: _ MB

Tracklist:

CD1
01. Antony Waldhorn – Theatrum (Intro Rework)
02. Mark Sixma – Character
03. CE3SAR – Lakota (ilan Bluestone Remix)
04. Arisen Flame – Gladius
05. Alex M.O.R.P.H. & Natalie Gioia – Dreams
06. Rex Mundi – Aureolo
07. Mark Knight, D. Ramirez V Underworld – Downpipe (Armin van Buuren Remix)
08. Armin van Buuren feat. Cindy Alma – Beautiful Life (Protoculture Remix)
09. Ørjan Nilsen – Violetta
10. Omnia – Immersion
11. Skytech – The Other Side
12. Ronski Speed feat. Lucy Saunders – Rise Again (Omnia Remix)
13. Dash Berlin feat. Jonathan Mendelsohn – World Falls Apart (Jorn van Deynhoven Remix)
14. Eximinds – Euphoria
15. Max Graham – The Evil ID
16. Andrew Rayel & Jwaydan – Until The End (Club Mix)

CD2
01. Andrew Rayel – Dark Warrior
02. Ralphie B – Ragnarok
03. ECO – A Cry To The Moon
04. Alex M.O.R.P.H. – Eternal Flame (Solarstone Pure Mix)
05. Craig Connelly & Christina Novelli – Black Hole (Jorn van Deynhoven Remix)
06. Wach – The Queen
07. Simon Patterson feat. Lucy Pullin – The One
08. Jorn van Deynhoven – Six Zero Zero
09. Ciro Visone – First Coming (Ian Standerwick Remix)
10. Andrew Rayel & Alexandre Bergheau – We Are Not Afraid Of 138
11. Dart Rayne & Yura Moonlight and Sarah Lynn – Silhouette (Allen & Envy Remix)
12. Sergey Nevone & Simon O'Shine – Apprehension (Aly & Fila Mix)
13. Armin van Buuren – Who's Afraid Of 138?! (Photographer Remix)
14. Jase Thirlwall – Freaked * ArminShUp
15. Shogun – Skyfire * ArminShUp
16. Photographer – Airport * ArminShUp
17. Armin Van Buuren feat. Susana – Shivers * ArminShUp
18. A.R.D.I. – Beyond The Time



* (Armin van Buuren Mash Up)



Preview:


---
Link's:

PART ONE || PART TWO -Zippyshare (VBR)
---

Release Description:
It's the magical spells of music that, time after time, unite us all. Each year, that magic is caught by Armin van Buuren, who shares it with all of you through his Universal Religion series. This year, he presents the 7th Chapter, live recorded at the A State of Trance night in Privilege, Ibiza. With great pride, Armin now reveals its official tracklist and the Joseph Klibansky artwork. Want to be the first to listen to UR7? Then pre-order the album now!

Recorded in one take, 'Universal Religion Chapter 7' invites you to be part of a special night. Through a 2 CD mix, Armin makes you feel the energy of the crowd, enraptured by the Eivissa sound, as well as taking you on a musical journey with exclusive, custom-made tunes and remixes by some of the world's most gifted producers. UR7 brings you the exclusive Armin van Buuren remix of Mark Knight vs Underworld as well as two brand new mash-ups. Also featured in this double mix, are tracks by Caesar, Orjan Nilsen, Omnia, Eximinds, Andrew Rayel, ECO, Photographer and many more. Including a breath-taking new artwork of Dutch artist Joseph Klibansky, Universal Religion Chapter 7 deserves a spot in everyone's music collection.
Сообщение отредактировал Scatchers: 14 сентября 2013 - 15:24