Broning - P.L.A.Y. / Deadline (2013)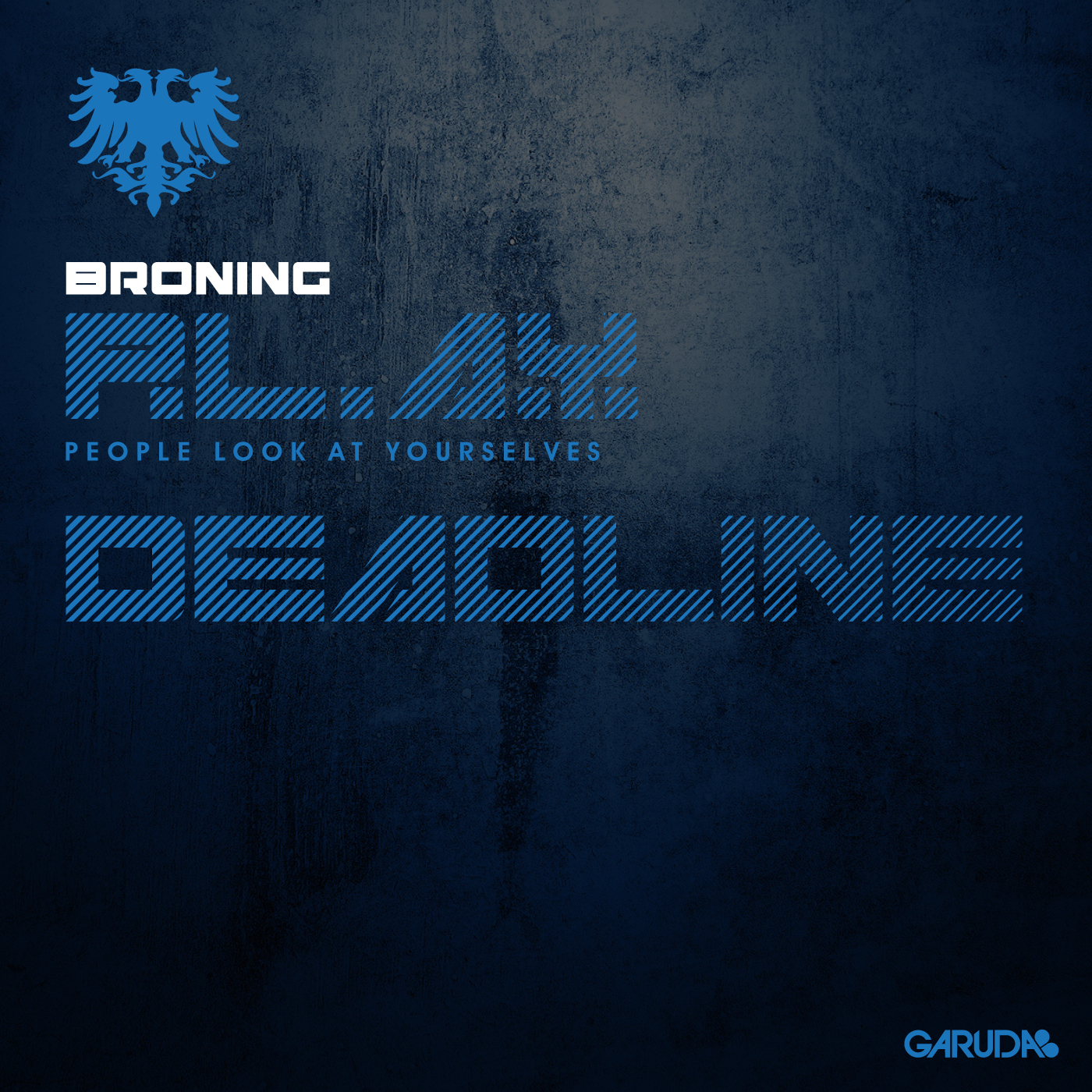 Release Info:
Artist: Broning
Single: P.L.A.Y. / Deadline
Style: Trance
Source: WEB
Record Label: Garuda
Catalog #: GARUDA065
Release Date: 5 August, 2013
Release Quality: 320 kbps / 44,100 Hz / Full Stereo
Total Size: ** mb
TrackList:
01.
Broning - P.L.A.Y. (People Look At Yourselves) (Original Mix)
02.
Broning - Deadline (Original Mix)
Listen:
---
Link's:

Download
Release Description:
Another up-and-coming producer will be making his debut on the Garuda Music label this month; this time Russia's Broning. With a two track EP titled "P.L.A.Y. (People Look At Yourselves) / Deadline", the 27-year old displays his production diversity through a melodic, progressive trance EP.

Hailing from a town called Yoshkar-Ola (RU), Broning was born Ivan Zotov in 1986. Known for his tech trance style, but also experimenting with progressive, the talented producer has been supported by Gareth Emery, Armin van Buuren, Above and Beyond, Markus Schulz and many more. Despite the strong support, Broning is constantly experimenting to enable him to achieve a more professional sound of music.

"P.L.A.Y." doesn't "play around," jumping right into a driving bassline and a melody that twists and turns from dark to uplifting. The flourishing beats keep up with the quick tempo, giving the listener an exhilarating experience as they journey through the sounds of progressive and trance.

"Deadline's" fast-paced momentum and suspenseful techno rhythm give the track an underground feel, while its string breakdown, playful chord progressions and chainsaw synths pay true testament to the Garuda sound. Through Broning's flawless combination of energetic pulses and intense builds, 'Deadline' is the complete package of what is sure to be another dance floor destroyer from the major record label.