VA - Intricate Sessions Vol. 01 (Mixed by PROFF & Vadim Soloviev) (2013)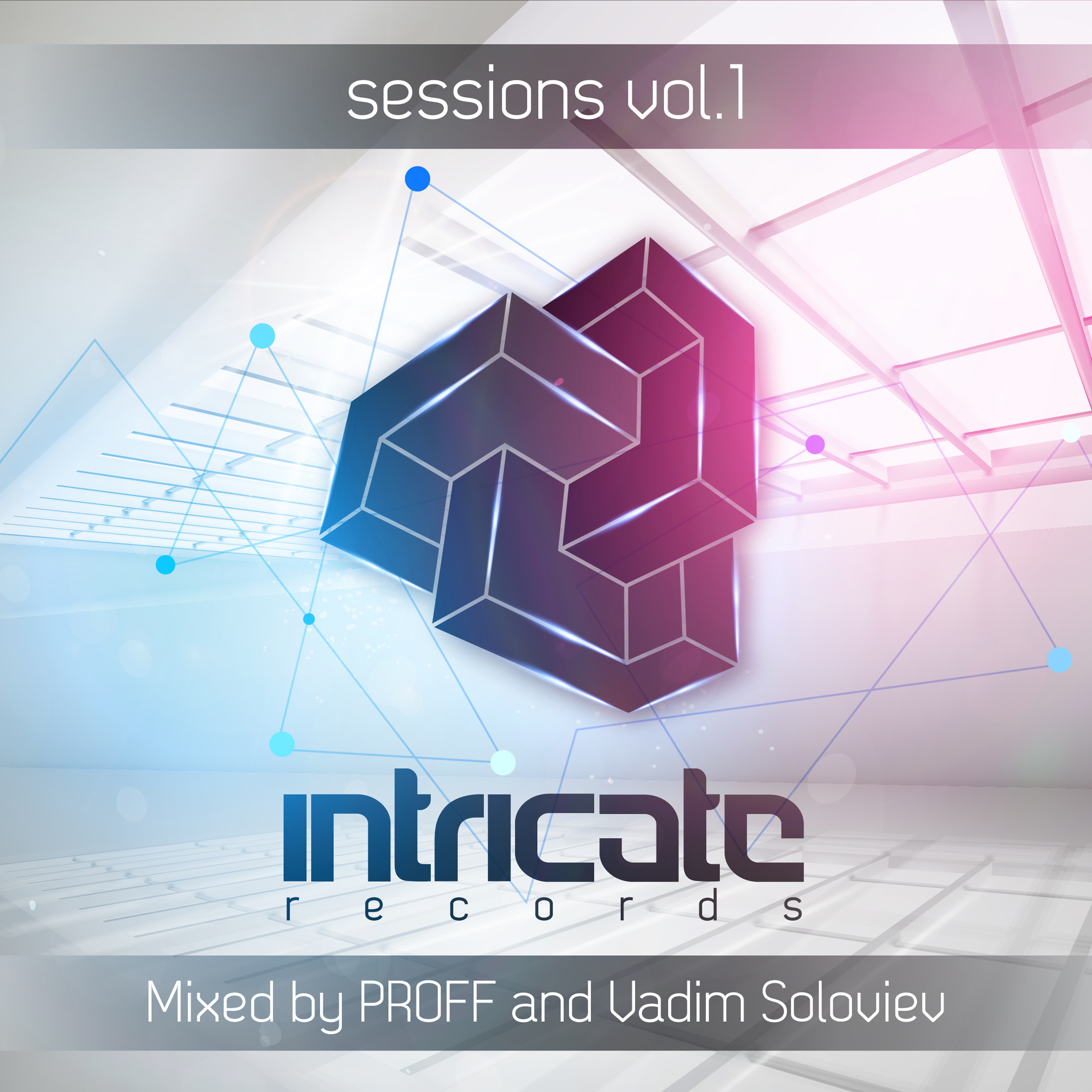 Release Info:
Artist: VA
Title: Intricate Sessions Vol. 01 (Mixed by PROFF & Vadim Soloviev)
Style: House / Progressive
Record Label: Intricate Records
Catalog #:
Release Date: 24th June, 2013
Source: WEB
Release Quality: VBR kbps / 44,100 Hz / Full Stereo
Total Size: _ MB

Tracklist:

Disc One Mixed by PROFF

1. Evgeny Svalov (4Mal) feat. James Fulton - One More Life (Original Mix)
2. Viktor Fox and Tidy Backpack - Vogel Strasse (Original Mix)
3. DJ Jungo! - Xes (Original Mix)
4. PROFF - Countdown (Original Mix)
5. Poison Pro - Lilu (Original Mix)
6. Airdaw and Aleksey Yakovlex - I Funk You (Progressive Mix)
7. Answer42 - Adriatica (Original Mix)
8. Suspect 44 - The End (Original Mix)
9. Blend - Noctumal Labor (Original Mix)
10. Fon.Leman - Subortus (Original Mix)
11. Cosmonaut and Satellites - I Don't Know (Original Mix)
12. PROFF - and Louder Dale - Traverse (Original Mix)
13. PROFF and Boom Jinx - Blue Angel (Original Mix)
14. Cramp feat. Lauren Moore - The Ghost Town (Invisible) (Original Mix)
15. PROFF - Blue and White (Reprise)

Disc Two Mixed by Vadim Soloviev

1. Sezer Vysal - Personal Daylight (Michael Cassette Remix)
2. Vadim Soloviev - Can't Get Enough (Original Mix)
3. Nigel Good vs. Moussa Clarke feat. Fisher - Space Plus Love (Original Mix)
4. Denis Laurent - M.L. (Intricate Sessions Cut)
5. Mazim Kein - Sunday Night (Intricate Sessions Cut)
6. Fon.Leman - Coral Aura (Original Mix)
7. August Rush - Galaxy Cats (Original Mix)
8. Matt Fax - Wickham (Original Mix)
9. Dave - LeBon - Rekkor (Intricate Sessions Cut)
10. Sergey Tkachev and Re-Zone - The Happiness In Her Eyes
11. Vadim Soloviev and PROFF - It's A Funky Record (Original Mix)
12. Montends - Wonderland (Original Mix)
13. David Folkebrant - Feeling Fine (Intricate Sessions Cut)
14. Thomas Feijk - Tinker Tailor (Original Mix)
15. Tasadi and Nhato - Turning Point (Original Mix)
16. Vadim Soloviev - Whiskey Soup (Original Mix)



Preview:


---
Link's:

CD:
DOWNLOAD -My-File's
DOWNLOAD -SolidFile's
---

Release Description:
New dance music trends are quickly filling the dancefloors around the globe and the producers responsible for these innovations, standing at the forefront of this movement, sooner or later become top-level artists. Intricate Records, founded in early 2012 by Alexey Sonar, PROFF, Sergey Tkachev and Vadim Soloviev, to date has formed a label team and a loyal community of listeners and clubbers – fans of progressive and melodic house. Very recently the launch of the sublabel Intricate Cuts was announced, it is going to become an outpost for deep and tech house releases of Intricate Records' residents and new names. Nowadays Intricate Records is one of the key players on the field of progressive and melodic house, it is active both on the native territory of Russia and former Soviet countries, another important mission of Intricate Records is the export of Russian sound to the countries of the world.

Consistently inviting both well-known producers and newcomers from all geographic locations to sign their music to Intricate Records, the label has accumulated a catalog of 29 releases during the first year of activity. You can find tracks by Intricate artists in the DJ crates and cases almost everywhere. Since the launch in 2012, the label has formed a specific concept and musical policy which distinguish Intricate from partners and competitors. Right before the summer 2013 begins, Intricate Records is ready to proudly announce the label's long-awaited debut compilation «Intricate Sessions Vol. 01 Mixed by PROFF & Vadim Soloviev» which seamlessly unites the art of mixing and exceptional musical taste of the authors plus unique audio content – many exclusive productions were intentionally written and submitted for this project and have never been published before. While listening to both parts of the debut compilation, you will get an idea of the entire current sound spectrum of Intricate Records including works by the label's founders as well as residents and prominent names like Boom Jinx, Answer42, Sezer Uysal, Suspect 44 and Matt Fax.

«Vladimir PROFF and me have already compiled mix CDs for various projects in the past, but those were explicitly limited by the labels' catalogs or some other circumstances. This time the situation is completely different, – Vadim Soloviev reveals some of the details. – While working on the first volume of Intricate Sessions and being in the preparative phase, we felt like gleaning for the smallest bricks for the compilation framework, including a number of unsigned and unreleased productions. As a consequence, my mix totally corresponds with my current vision of modern electronic dance music, my personal taste and preferences, and globally with the musical philosophy of Intricate Records. This means, first of all, progressive sound in it's classical form, both melodic and dancefloor-friendly, but not big-room arena style. Besides that, I added some deep house and progressive trance, plus even some proper, high-quality electro house. Each track here deserves special attention, many works have been recorded exclusively for this compilation and I would like to highlight that some of the artists have shown their totally different creative sides, that is surprisingly amazing».

The label's debut compilation «Intricate Sessions Vol. 01 Mixed by PROFF & Vadim Soloviev» will be released in May 2013 on Intricate Records. It will be available for public on Beatport.
Сообщение отредактировал Scatchers: 13 ноября 2013 - 19:22