Tamra Keenan - Pontius Pilate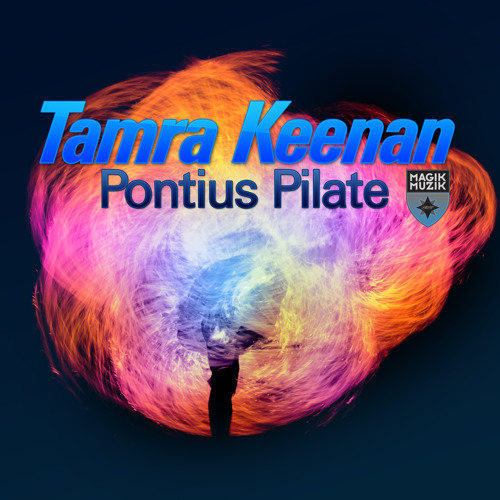 Release Info:
Artist: Tamra Keenan
Title: Pontius Pilate
Label: Magik Muzik
Catalog #: MM 1036-0
Genre: Electronic
Style: Trance
Quality: 320 kbps
Release Date: 2013-06-03
Size: ~ ** Mb
Tracklist:
Tamra Keenan - Pontius Pilate
01. Loverush UK Mix
02. La'Reda Remix
03. Lence & Pluton Remix
04. Loverush UK Radio Edit
Listen:
http://www.beatport....-pilate/1095107
Release Description:
Tamra Keenan releases her first single on Magik Muzik. "Pontius Pilate" features high energy remixes by Loverush UK, La'Reda and Lence & Pluton.
Tamra Keenan's biography is as extensive as her career is long. Active since 2002, she first gained mainstream attention as part of break beats duo Beber & Tamra. Their first single "Travelling On" quickly became Single of the Week on Radio 1. More success followed with single "You Wonder" as the prelude to the duo's debut album "Suite Beat Boy" - a collaborations with BT followed on "Love in a time of Thieves". Tamra went on to join electro band Future Funk Squad, writing Radio 1 featured singles "Demystified" and "Kissing Air" on their album "Audio Damage". Since then she's worked with David Morales on "Two World Collide" and "You Came" and with DJ Kaskade on "Angel on my Shoulder" and "Your Love is Back". Tamra has worked with more big names in dance music and has toured all over the world, playing sell-out shows in Hong Kong, Brazil, Las Vegas, Chicago, Miami, NYC and all across Europe. Brace yourself for Tamra Keenan's "Pontius Pilate".
"Pontius Pilate" could easily become a huge summer hit this season. Drawing an open and spacious image with her composition, we hear how all three remixers re-arrange the original in their own trademark style, with subtle hints of ISOS deep in the final mixdown. Definitely within the realm of vocal trance, it is the attractive combination of Tamra's vocals and the Balearic style synth programming that radiates from your speakers like a cool summer breeze.
---