VA - Anjunadeep 05 (Mixed by James Grant and Jody Wisternoff) (2013)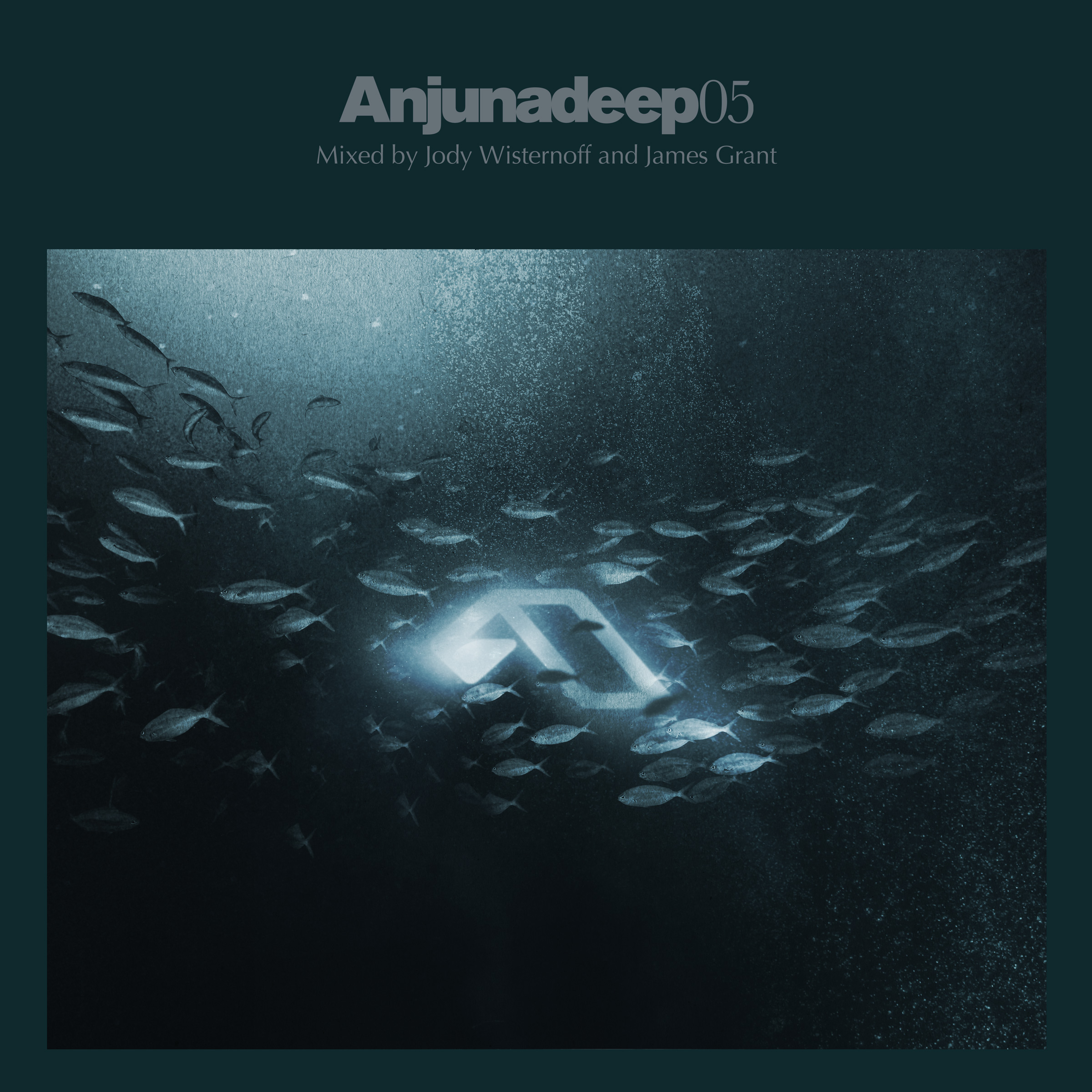 Release Info:
Artist: VA
Title: Anjunadeep 05 (Mixed by James Grant and Jody Wisternoff)
Style: House / Deep House / Tech House / Progressive
Record Label: Anjunadeep
Catalog #: ANJCD35
Release Date: 22th July, 2013
Source: CD, WEB
Release Quality: FLAC, VBR, 320 kbps / 44,100 Hz / Full Stereo
Total Size: _ MB

Tracklist:

CD 1 / James Grant
1. Croquet Club "Cardigan"
2. Vincenzo & Aram "Let Go"
3. Andrew Bayer & James Grant "Living"
4. Beckwith feat. Catherine Porter "Back To Love"
5. Universal Solution "Yukon"
6. Universal Solution "Osheen"
7. DAVI "The Time Has Come"
8. Jody Wisternoff & Jonathan Mendelsohn "Out Of Reach" (Alfred Taylor Remix)
9. Dusky "Nobody Else"
10. DAVI "The Bay 6"
11. Tom Middleton "WYV AUW CHU"
12. Dusky "Mr Man"
13. Matt Lange feat. Tania Zygar "Way You Know"
14. The Presets "It's Cool" (Andrew Bayer & James Grant Remix)
15. Solarity "Symbols"

CD 2 / Jody Wisternoff
1. The Peacemaker Project "Ich Lass´ Dich Nicht Zurück" (Jody Wisternoff Remix)
2. Lane 8 "Be Mine" (Jody Wisternoff's Deep 05 Reshape)
3. Skanna vs. Jody Wisternoff "This Way"
4. Jody Wisternoff feat. Pete Josef "We Are Heroes"
5. Alfred Taylor "Kuza"
6. Beckwith "Townsend Sling"
7. Above & Beyond feat. Zoë Johnston "Alchemy" (Jody Wisternoff Remix)
8. Rashid Ajami "Coming For You" (Jody Wisternoff Remix)
9. Kahwe "Driving Me Wild" (Jody Wisternoff's Deep 05 Reshape)
10. Leftwing & Kody "Deep In" (Jody Wisternoffs Deep 05 Reshape)
11. Meramek "Feeling"
12. Jody Wisternoff "Macbeth"
13. Matt Lange "Only You"
14. Andre Sobota "Move Into Tokyo Dawn" (Jody Wisternoff's Deep 05 Blend)

Bonus iTunes:
1. Matt Lange - Rift (The Beckwith Remix)

James Grant's Sampler || Jody Wisternoff's Sampler

Preview:



Mini-Mix:









---

Link's:

MP3 VBR:
PART ONE || PART TWO- Zippyshare

DOWNLOAD -Rusfolder

FLAC:
James Grand Mix - Nekaka
Jody Wisternoff Mix - Nekaka


---

Release Description:
Dedicated to deep electronic grooves with emotion, soul and melody, Anjunadeep holds a unique position within today's dance music world. Picking up 5-star reviews everywhere from Resident Advisor to DJ Magazine, the label's releases regularly feature in the sets of the world's most respected DJs (Solomun, Breach, John Digweed and Kerri Chandler are just some of those who have supported over the past year), and are always just as likely to sit perfectly on the Sunday afternoon home stereo as the Saturday night dancefloor.

In the fifth instalment of their iTunes Dance Chart-topping series, we show off our current crop of talents with two mixes that journey across ambient electronica, deep house, modern garage vibes, and spacey techno.

First up is label boss James Grant, whose annual compilation mixes are eagerly anticipated by the Anjunadeep faithful - with good reason. Beginning on the beautiful chilled electronica of Croquet Club's "Cardigan" (supported on BBC Radio 1 by Zane Lowe), Grant's mix is loaded with exclusive original material from Dusky, Vincenzo, Tom Middleton, Beckwith and DAVI.

Also featuring the exclusive Andrew Bayer & James Grant Remix of "It's Cool" by Australian's indie-electronic outfit The Presets and two standout tracks from new talent Universal Solution, Grant's mix is a measured and character-filled blend of modern melodic deepness.

Next, Anjunadeep welcomes Bristol's Jody Wisternoff for Anjunadeep mixing duties for the first time. One half of legendary dance act Way Out West, Jody has spent over two decades behind the decks and his monthly Intensified podcasts are a treasure trove of modern classics from across the house music spectrum.

Bringing that sensibility to his first Anjunadeep mix, Wisternoff's CD is a blend of sunshine-soaked deep house (San Francisco talent's Lane 8's brilliant "Be Mine"), melodic deep house (Alfred Taylor's "Kuza") and Good Looking-esque liquid jungle atmosphere (check Jody's own rework of Skanna's '93 jungle classic "This Way"), with a garage curveball from current hotshots Leftwing & Kody and some deep washed out techno from Matt Lange and Andre Sobota along the way.
Сообщение отредактировал Scatchers: 23 июля 2013 - 15:35