Chris Schweizer & Tomas Heredia - Darksiders (2013)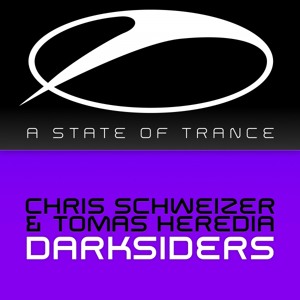 Release Info:
Artist: Chris Schweizer & Tomas Heredia
Single: Darksiders
Style: Trance
Source: WEB
Record Label: A State Of Trance
Catalog #:
Release Date: 22 April , 2013
Release Quality: 320 kbps / 44,100 Hz / Full Stereo
Total Size: ** mb
TrackList:
01.
Chris Schweizer & Tomas Heredia - Darksiders (Original Mix)
Listen:
Download
Release Description:
Future's in the hands of quickly rising talents such as Chris Schweizer and Tomas Heredia. The Buenos Aires locals bind their strengths on the equally booming and moving 'Darksiders'.

With both their works regularly supported by Armin van Buuren, it was only a matter of time until one of their productions would end up on the A State of Trance label. As it turns out, it's now their first of hopefully many more collaborations that hits the beloved label for trance addicts.

'Darksiders' steps away from the average trance build-up, catching bits of electro, tech and prog. A smashing tune that, in all fairness, is going to blow your mind.