PROFF's Sampler - Intricate Sessions Volume 01 (2013)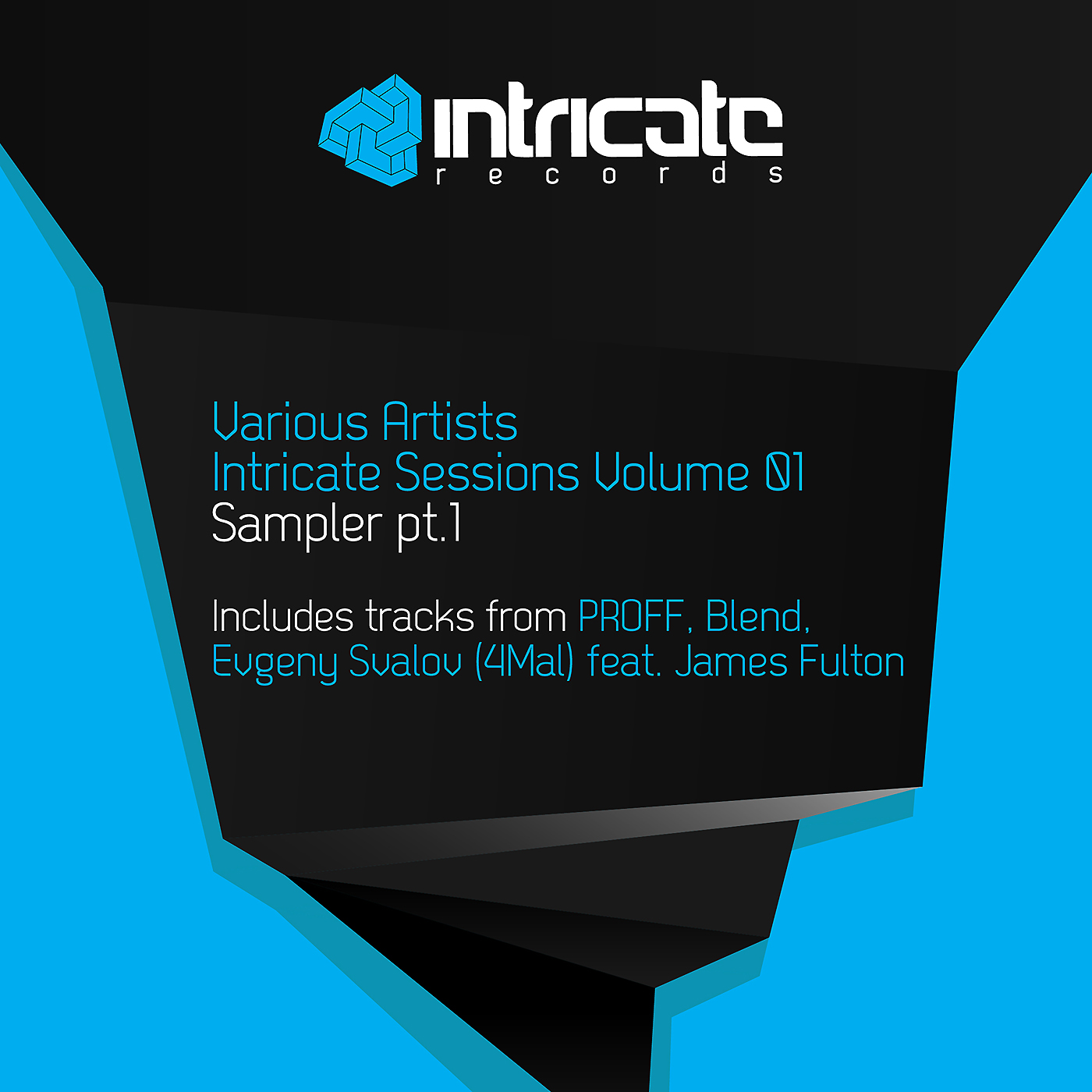 Release Info:
Artist: PROFF's Sampler
Single: Intricate Sessions Volume 01
Style: Progressive House
Source: WEB
Record Label: Intricate Records
Catalog #:
Release Date: 15 April , 2013
Release Quality: 320 kbps / 44,100 Hz / Full Stereo
Total Size: ** mb
TrackList:
01.
Evgeny Svalov (4Mal) feat. James Fulton - One More Life (Original Mix)
02.
Blend - Nocturnal Labor (Original Mix)
03.
PROFF - Countdown (Original Mix)
Listen:
Download
Release Description:
Intricate Records is proud to announce the forthcoming launch of the label's exclusive compilation series. The initial one is scheduled for May 2013. The honourable duty to snip the red ribbon is offered to the label's residents and co-founders, PROFF и Vadim Soloviev. The appearance of the compilation will be preceded by two samplers. The first sampler was compiled by PROFF. It consists of three tracks which will also appear on the compilation: «Nocturnal Labor» by Blend, «Countdown» by Vladimir PROFF himself and «One More Life» by Evgeny Svalov (4Mal) featuring James Fulton.

Seventeen years old Blend, Vienna-based musician, submitted an exclusive production «Nocturnal Labor» for the compilation after the noticeable success of his debut EP. Blend remained true to his soft, muffled progressive which combines very danceable content, vivacity and cheerfulness of the beat with melodic beauty. PROFF, in contrary, did not use any of his signature pads, cosmic sounds, bright melodies and tough bass lines which have been top priority parts of his recognizable style for ages. «Countdown» is still progressive music, but the accents are set on rhythm and monotony. Along with the advance of the track, the new sounds glue up to the basis and cement-harden it; closer to the final part comes a traditional breakdown which «swallows up» a number of elements and later on presents a totally unexpected blossoming bouquet. A very unusual production by Evgeny Svalov from the Russian Yekaterinburg-based project 4Mal accomplishes the tracklisting of the sampler — nothing like this was featured in Intricate Records catalog ever before. «One More Life» takes the listeners to the far worlds of ambient, slow house and even IDM, unknowingly forcing to remember the works of the mysterious London-based maestro Burial. Artificial crackling noise of vinyl gives this track extra refinement. James Fulton, an enigmatic personality, is responsible for the vocal parts of this production. Fulton, according to a comment made by 4Mal, prefers unheralded visits and uses different communication methods all the time. James disappears as sudden as possible and leaves only a few text sketches and raw voice recordings after his short-term apparitions. 4Mal's duty is to capture the meaning of those drafts.