Vintage & Morelli - Sky High (Incl. Mindset Remix)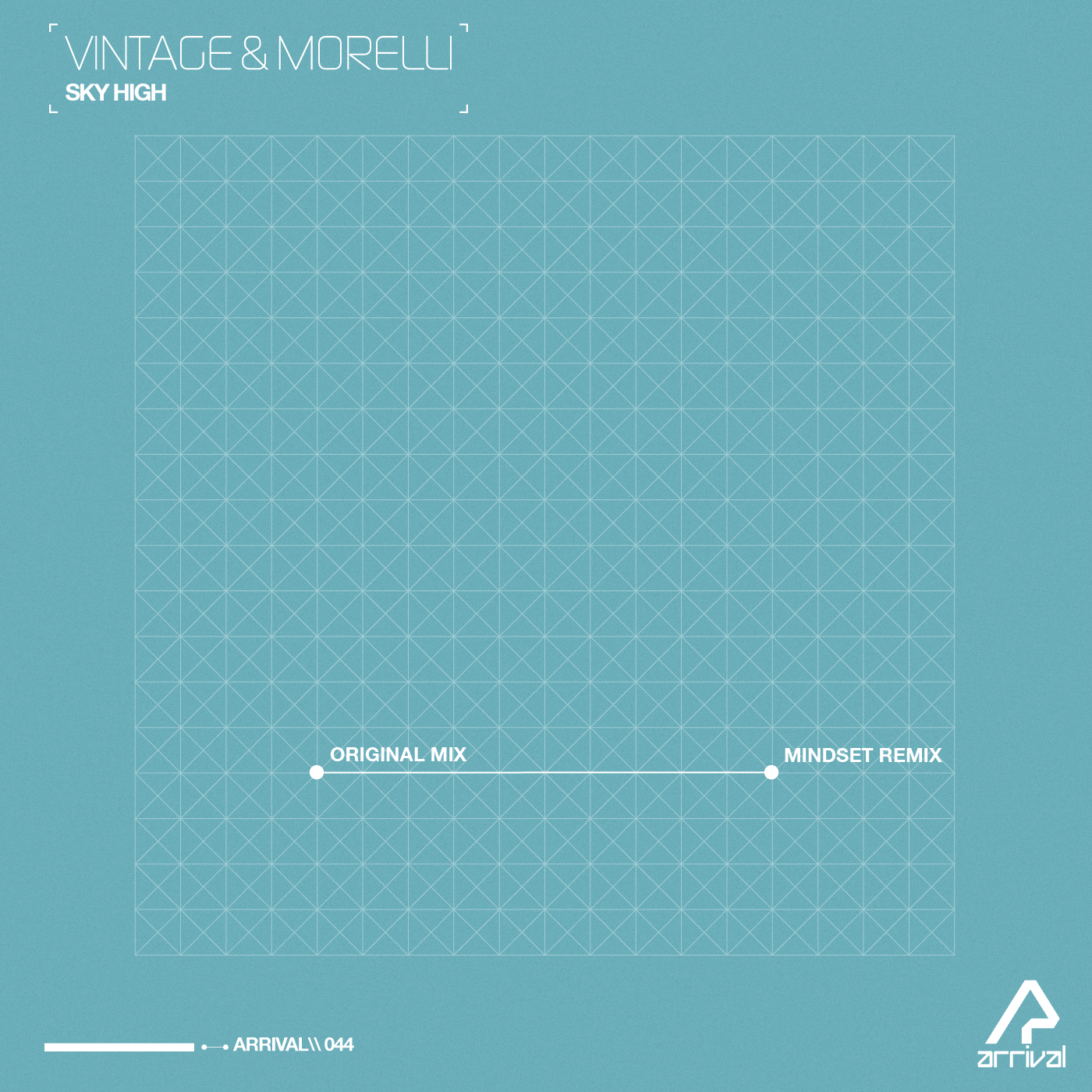 Release Info:
Artist:
Vintage & Morelli
Title:
Sky High (Incl. Mindset Remix)
Label:
Arrival
Catalog #:
ARR044
Genre:
Trance
Quality:
320 kbps / 44,100 Hz / Full Stereo
Release Description:
Beatport release date: March 11th, 2013
iTunes release date: March 25th, 2013
Tracklist:
1.
Vintage & Morelli - Sky High (Original Mix)
2.
Vintage & Morelli - Sky High (Mindset Club Mix)
Listen:
Rising Serbian talent Vintage & Morelli returns to Arrival, following his recent "Hope" release and remix of Rainbow Addict's "Feeling Of The Raindrop". This release, entitled "Sky High", features his brand new single, accompanied by a remix by Mindset.
The original mix quickly establishes a firm groove with lush synth effects and a great beat. Female vocal stems emerge in the background, and the combination of the bassline and synth riffs quickly dominates the mix. A nice, small piano line is introduced, leading up perfectly to the break: a new, unique piano lead enters the mix, accompanied by lush background strings. A mesmerizing guitar melody is put on top, and after the break, the main theme lead takes the track to its peak level.
UK artist Mindset is a new face on Arrival. His remix of "Sky High" skips down a few BPM from the original. Fairly soon, an outstanding bassline is introduced in the mix, accompanied by various background pad elements and the lush beat. The vocal elements from the original emerges later, and in the break, we witness a smooth atmosphere, including the original's piano melody and lush pad layers. Arpeggio lines spice things up after the break, as well as an additional soft, yet prominent synth.
Download
ZIPPY
Сообщение отредактировал marxjet: 30 мая 2013 - 04:42