Tom Cloud & Antonia Lucas - Do It Over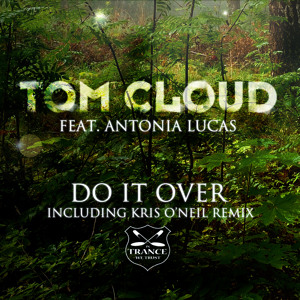 Release Info:
Artist: Tom Cloud & Antonia Lucas
Title: Do It Over
Label: In Trance We Trust
Catalog #: ITWT 580-0
Genre: Electronic
Style: Trance
Quality: 320 kbps
Release Date: 2013-02-25/03-11
Size: ~ 67 Mb
Tracklist:
Tom Cloud & Antonia Lucas - Do It Over
01. Arena Mix
02. Kris O'Neil Remix
03. Extended Vocal Remix
04. Extended Instrumental Mix
05. Arena Radio Edit
Listen:
Release Description:
After the successful release of his debut album "A New Day", featuring the hit single "Told You So", German DJ/Producer Tom Cloud returned to the studio to start the recording sessions for the follow up. His hard work paid off and in 2012, Tom presented his brand spanking new artist album entitled "The Sky Is The Limit". For the album Tom decided to work with just one vocalist: Antonia Lucas, who previously sang on "Silent Sun" for Tom's first album "A New Day". She also featured on "4'O Clock In The Morning", which many will recognize as a cover version of Beverley Craven's nineties hit "Promise Me". On "Do It Over" the two present a new collaboration, now in a superb variety of remixes.

For the original version of "Do It Over" everyone has to return to the album release; the single package contains only newly produced remixes. Kris O'Neil worked his magic on this one and Tom Cloud himself also went back to the studio to redefine his own original for the big rooms and stadiums. DJs who will use this one for their live set: you can play "Do It Over" not just once, but over and over and over!
---
Сообщение отредактировал MusicInterN: 31 марта 2013 - 23:32